On March 30, 2019 the U.S. Virgin Islands' historic "Toxic 3 Os" Sunscreen Ban officially went into effect, making the territory the first in the United States to implement a ban of sunscreen chemicals that are known to destroy coral and cause health risks for people. The "toxic 3 Os" areoxybenzone. octocrylene and octinoxate.
According to National Oceanic and Atmospheric Administration (NOAA), there is scientific evidence indicating these chemicals are deadly to coral and threaten overall reef health. They wash off people's bodies when they swim and contaminate through wastewater runoff and cause coral bleaching, "zombie'"coral, which looks healthy but is unable to reproduce, and other issues.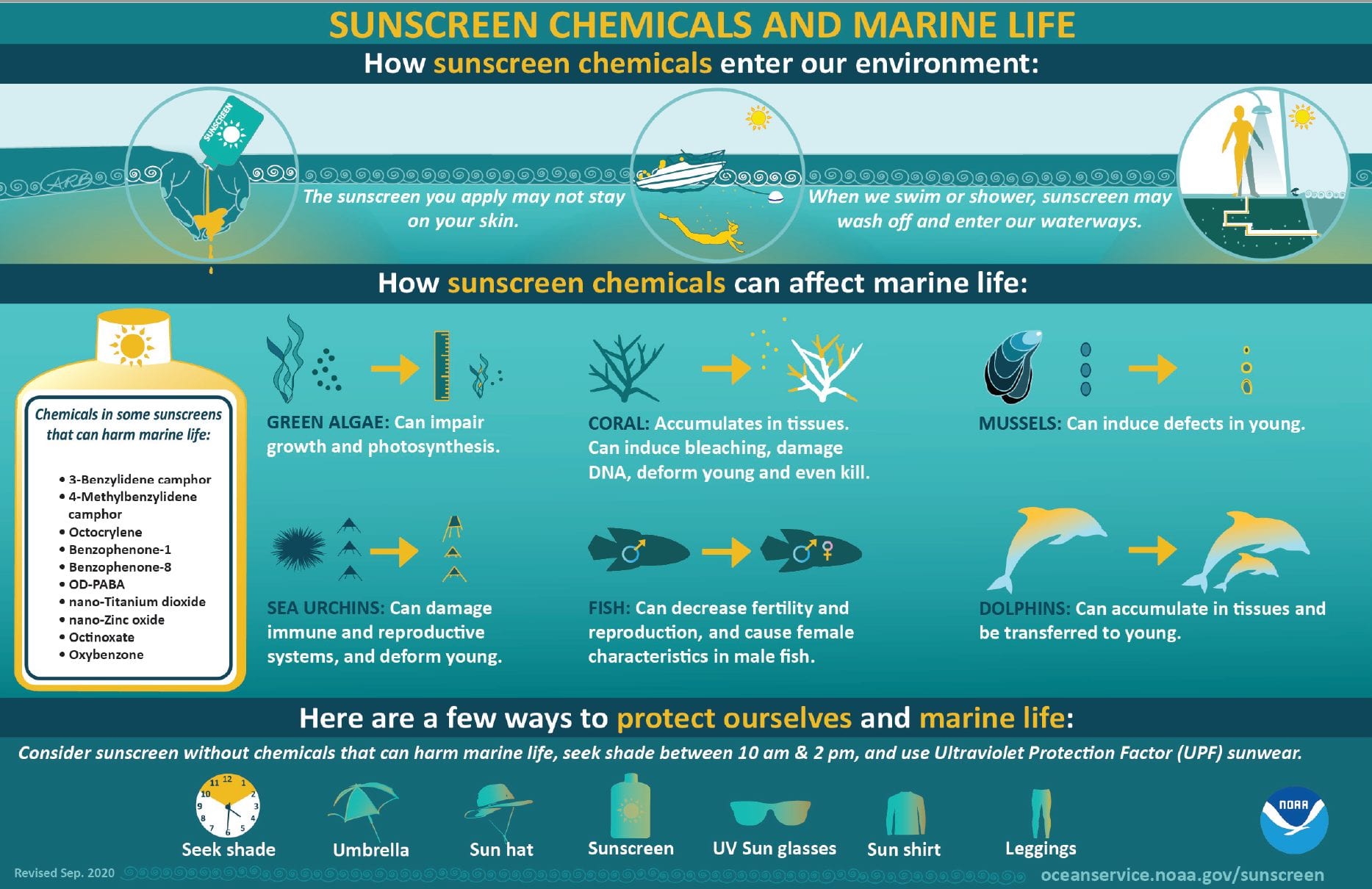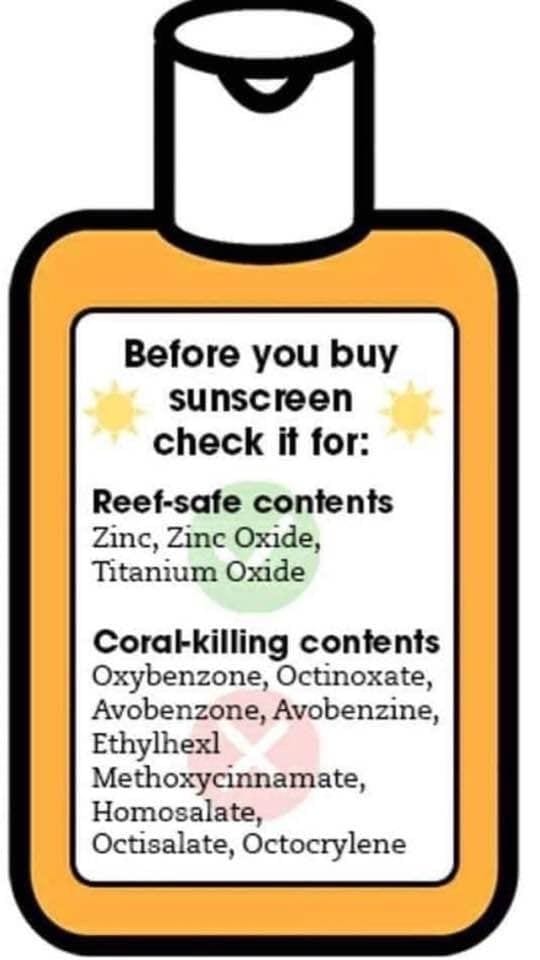 What can we do?
We can protect ourselves from the sun and protect coral reefs from harmful chemicals. Just use these simple guidelines:
While at the beach wear a shirt, hat, and use a long-sleeved rash guard when swimming.
Avoid spray-on sunscreens and use safer mineral-based sunscreens like zinc oxide or titanium oxide.
Look for marine safe products.