---
ST CROIX
---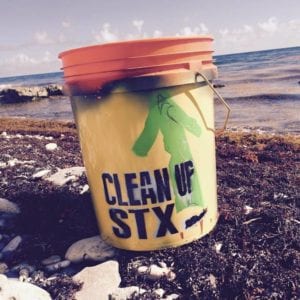 Clean Up St. Croix
Promote environmentally friendly philosophies and habits
https://www.facebook.com/CleanUpStCroix
---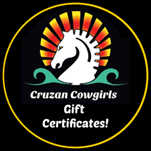 Cruzan Cowgirls Horse Rescue
The refuge provides sanctuary for retired racehorses, homeless horses and abused horses on St Coix, USVI.

(907) 841-1990
http://www.cruzancowgirls.com/cruzan_cowgirls_horse_rescue/
---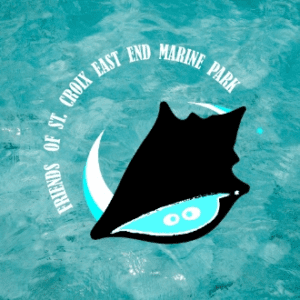 Friends of St. Croix East End Marine Park
Friends of STXEEMP support the programs and operations of the St Croix East End Marine Park

(340) 718-3367
https://www.facebook.com/Friends.STXEEMP
---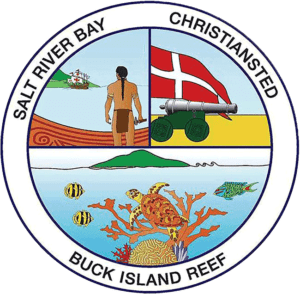 Friends of the St. Croix USVI National Parks
Increase public awareness and appreciation of the National Parks on St. Croix through education, community outreach and civic engagement, while supporting and helping to preserve the parks' historic significance, and their cultural and natural resources

---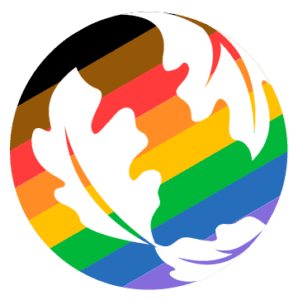 The Nature Conservancy
The Nature Conservancy works to ensure that the wonders of the Virgin Islands are inherited by future generations.
(340) 718-5575
https://www.nature.org/en-us/about-us/where-we-work/caribbean/virgin-islands/
---
Ridge to Reef Farm
Feed 1% of Virgin Islands population healthy, local, organic food. Share sustainable living & island heritage experiences to 4,000 local and off-island visitors annually.  Inspire action for a more healthy island and global community  http://www.ridge2reef.org
340-473-1557
---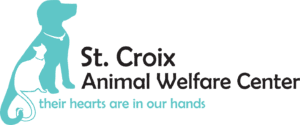 St. Croix Animal Welfare Center
To provide and promote the humane treatment of animals through humane education, animal protection and community service.

(340) 778-1650
---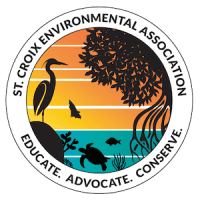 St. Croix Environmental Association
To promote the conservation of environmental resources, provide education and advocate for environmentally responsible actions that benefit St. Croix.
(340) 773-1989
http://www.stxenvironmental.org/
---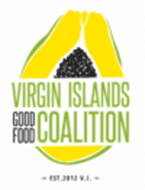 Virgin Islands Good Food Coalition
Virgin Islands Good Food Coalition, Inc. is a place-based nonprofit in the United States Virgin Islands that work for Food Security, Food Sovereignty and Sustainability for all residents in the territory

(340) 332-0253
---
ST JOHN
---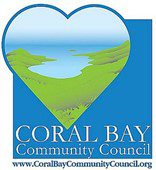 Coral Bay Community Council
CBCC's mission is to serve our community by protecting the environment, improving infrastructure, supporting education, encouraging social progress, and planning for appropriate low-impact development.

340-776-2099
https://coralbaycommunitycouncil.org/
---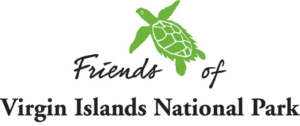 Friends of the Park
The Friends assists and advises the National Park Service in assuring the park's unique terrestrial and marine resources are protected, the Virgin Island's cultural treasures in the park are preserved, and visitors and community are connected to their park through volunteerism, education, and advocacy.
(340) 779-4940         https://friendsvinp.org/
---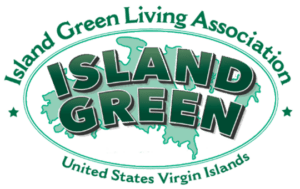 Island Green Living
Transform the United States Virgin Islands into a net zero waste, carbon-neutral territory in order to protect the environment and ensure the health, welfare and economic security of the islands and its people.

340-473-7870
---
St John Community Foundation
The St. John Community Foundation is committed to collaboratively identifying and addressing community needs to enhance St. John; A True Paradise in which to live, work and visit!
(340) 693-9410      https://www.sjcf.org/
---

St. John Eco Suites
If you are environmentally conscious and want amazing sea views and privacy at an affordable rate, then St. John Eco Suites are for you.The accommodations at St. John Eco Suites are eco-friendly, simple, yet chic, and clean with an island freshness. Our eco suite is your most comfortable and convenient St. John home.

410-694-1148      https://www.stjohnecosuites.com/
---

VI Solar Technologies      https://www.visolartech.com/

340-244-4434
---
ST THOMAS
---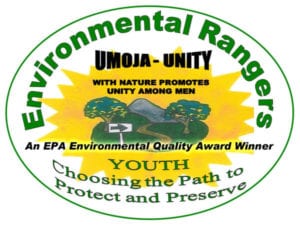 Camp Umoja
Camp Umoja provides a location where the community from newborn to our elders can come and just commune with nature.  Be at one.  Be at peace with nature.  Learn to appreciate, to become invirgorated with all that is here for us to enjoy.  Our motto is Ünity with Nature Promotes Unity among men

---

Environmental Association Stt/Stj (East)
The Environmental Association of St. Thomas-St. John (EAST) was founded in 1989 as a private, non-profit, volunteer-based community organization whose three areas of environmental focus are advocacy, awareness and education. EAST is a chapter of the Virgin Islands Conservation Society (VICS), and an affiliate of the National Wildlife Federation. Our three areas of environmental focus are advocacy, awareness and educationhttps://eastvi.org/

(340) 777-7190 or 340-776-1976
---

Caribbean Green Technology Center
The mission of the Caribbean Green Technology Center of the University of the Virgin Islands is to develop, promote and help implement the use of innovative green technologies to improve the social development of the U.S. Virgin Islands and the well-being of all the Territory's communities.  The CGTC will achieve its goals by promoting the sustainable use of natural resources, understanding and adapting to the impacts of climate change, and creating products, processes and methods that are relevant to Caribbean islands.https://cgtc-usvi.com

(340) 693-1158
---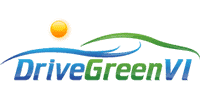 Drive Green VI
Transportation in the VI is a tricky thing. Drive Green VI brings a technical, financial and environmental expertise to island transportation previously unavailable.

340-693-6014       https://www.drivegreenvi.com/
---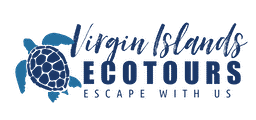 Virgin Island Eco Tours
Virgin Islands Ecotours is the Caribbean's premier adventure company offering exciting, family-friendly eco tours in the U.S. Virgin Islands. https://viecotours.com/

340-779-2155
https://www.facebook.com/virginislandsecotours/
---


Island Resource Foundation
Assist small islands (especially those in the Caribbean) in meeting the challenges of social, economic and institutional growth while protecting and sustainably managing their environments.

---

Cariloha St Thomas
Each time we shift from non-sustainable fabrics to sustainable bamboo material we help save our world. And, oh how it feels so good.  In fact, your purchase of sustainable bamboo products not only provides luxury comfort for you, but it helps save the environment, too…it's a Comfy Way to Save the Planet™.
340-774-5506
https://www.cariloha.com/stores/havensight
---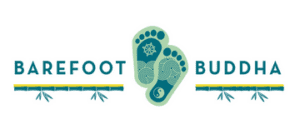 Barefoot Buddha
Green Eating, Green Living, Green Gifting   In creating our food, we also focus on providing superfood ingredients. That means while you eat your delicious wrap your body can celebrate on a cellular level from the high nutrient value foods such as spinach, sweet potato, yogurt, flax oil, oats and tomatoes! Not to mention the high anti-oxidant value in our coffees teas and smoothies.
340-777-3668     http://www.barefootbuddhavi.com/
---

We Grow Food
340-727-6684
https://www.facebook.com/WEGROWFOODINC/
---
TERRITORY WIDE
---

Virgin Islands Dept of Planning and Natural Resources
Department's mandates: to protect, maintain and manage the natural and cultural resources of the Virgin Islands, through the coordination of economic development, in collaboration with local, federal and non-government organizations, enabling present and future Virgin Island generations to live safer, fuller lives in harmony with their environment and cultural heritage.

St. Thomas (340) 774-3320 / St. Croix (340) 773-1082
---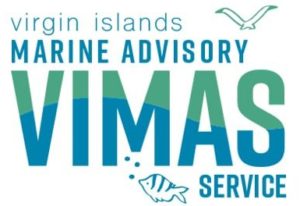 Virgin Islands Marine Advisory Service (VIMAS)
The Virgin Islands Marine Advisory Service (VIMAS), a part of the University of Puerto Rico Sea Grant College Program, is located within the Center for Marine and Environmental Studies at the University of the Virgin Islands. VIMAS works with the Virgin Islands community to raise awareness about our natural resources and foster environmental stewardship

St. Thomas (340) 693-1672 / St. Croix (340) 692-4046
https://www.uvi.edu/community/virgin-islands-marine-advisory-service/default.aspx
---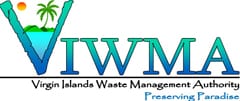 Virgin Islands Waste Management Authority
To provide waste collection, treatment, and disposal services to protect public health and preserve the environment of the U.S. Virgin Islands.
St. Croix (340)712-4962  / St. Thomas 340-715-9100
Territory Hotline – 1(844)WMA-USVI
---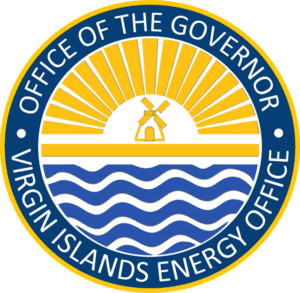 Office of Property and Procurement- Office of Sustainability and Innovation and Energy Office
The Office of Sustainability & Innovation (OSI), operates within the Office of the Assistant Commissioner of Property, Printing, & Transportation. OSI is charged with the oversight of sustainable policy, development, and implementation within the Department and by extension the Government enterprise.

St. Thomas- 340.774.0828 | Christiansted- 340.773.1561
https://dpp.vi.gov/divisions/sustainability
https://dpp.vi.gov/virgin-islands-energy-office
---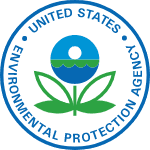 The Unites States Environmental Protection Agency
Protecting air, water and land in the U.S. Virgin Islands
https://www.epa.gov/vi/forms/contact-us-about-epa-us-virgin-islands
---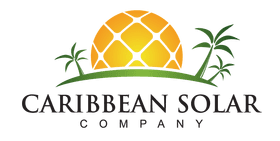 Caribbean Solar Company
From site assessment to monitoring and maintenance, we will guide you through the entire solar process. [email protected]
(340) 643-6000 or (340) 643-6007
http://www.caribbeansolarcompany.com/
---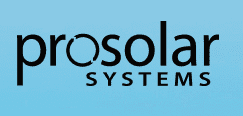 Pro Solar
We're an award-winning solar energy company serving The U.S. Virgin Islands with a passion for clean, affordable energy. We offer a variety of renewable energy products for every home, every business, and every budget.
340.201.4752     https://prosolarcaribbean.com/
---

Southern Sustainable Agriculture and Education
The U.S. Virgin Islands Sustainable Agriculture Research and Education (SARE) is a professional development program sponsored by the Southern Region SARE and coordinated by the University of the Virgin Islands. We work together to deliver a program that enhances the environmental, social, and economic sustainability of the state through research and education. U.S. Virgin Islands SARE partners with researchers, extension faculty, producers, and community organizations to research and implement the best science-based practices available in all aspects of the Virgin Islands agricultural system. In addition to research, SARE is dedicated to providing education in sustainable agriculture through various trainings offered each year.   [email protected]
(340) 693-1083
https://southern.sare.org/sare-in-your-state/u-s-virgin-islands/
---

VI Hazard Mitigation Plan
The University of the Virgin Islands (UVI), in collaboration with the Virgin Islands Territorial Emergency Management Agency (VITEMA), is leading a multi-year effort to update the Territory's Hazard Mitigation Plan (the Plan).    [email protected]

340-693-1628
---
BRITISH VIRGIN ISLANDS
---
Green VI
To demonstrate, facilitate and catalyze environmentally friendly systems through practical projects, education and innovation, with focus on waste, energy and water.  [email protected]
(284) 346-4040
Follow us:
Instagram: @greenvi_org     Facebook: https://www.facebook.com/greenvi/